I recently wrote a piece in which I noted my puzzlement over the fact that the Church we often see depicted by well-known Catholic media, especially videos that cater to converts and "beginners," tend to introduce a Church that isn't really reflected in common parochial experience. In noting the discrepancy, I don't have any intention to assign blame, or say that these videos must cease, or that Vatican II destroyed the Church, or anything like that. The question, really, is how and why did this advertising gap appear and why does it persist? Further, why is it such a problem?
To summarize, in these popular video presentations, the viewer is treated to tours of gothic churches in which be-cassocked priests gently wave thuribles positively loaded with incense in front of high altars, all sound-tracked to polyphonic chant. A typical parish priest will not only not be capable of reproducing such beauty but, and way more to my point, will actively hinder it. For instance, ask yourself when you last saw a normal, diocesan priest wearing a cassock around town, just chilling at the coffee shop or getting some groceries? Some might wear a cassock, most don't. The vast majority don't want to and will even laugh at those who do.
But you know who else hasn't got the memo about presbyterial fashion developments, who else consistently depicts priests in cassocks along with all the other above-mentioned glories of Catholicism? Hollywood. Whenever Hollywood depicts the Church, a certain set of symbols come into play. In a way, I want to live in the imaginary dreamscape that Hollywood has created because, in it, people go to confession. They go all the time. Priests also hang out in Church praying and lighting candles and wearing cassocks. Priests in movies are courageous and fight demons in all-out spiritual warfare. They chant and wear black vestments at funeral masses. Somehow, these priests have convinced their respective fictional choirs to abandon "Lord of the Dance," in favor of Palestrina and Mozart.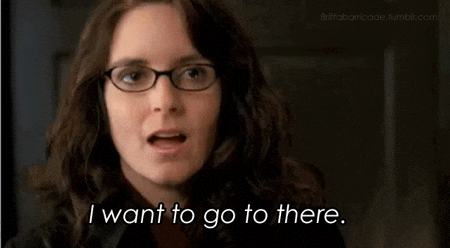 So, again – Why? Why is a certain set of symbols taken to be a true expression of the faith in media, even if the reality doesn't match? Hollywood screenwriter Barbara Nicolosi blames Merton for at least one part of the discrepancy, saying that there was, "a huge movement…for everybody to become like Thomas Merton in the Abbey of Gethsemane. Rip out all the statuary and lose the colors and symbols and just have white walls." My guess is that this probably has less to do with Merton and more to do with the intellectualization of the faith and our increasing disconnection from our physical selves due to a whole menagerie of #firstworldproblems like internet culture, contraceptives, egalitarianism, and the banality of consumerism (Gnosticism is the current buzzword, but I'm hesitant to use it).
I bring up Nicolosi because in the same interview she goes on to tell an insightful story, saying,
The other day I was in a really old beautiful church in the South, in Baton Rouge, and there was something beautiful in every corner. And when I started to get distracted from the homily, my eye over here caught this beautiful shrine to St. Joseph. And then I paid attention again, and then I got a little distracted again and I was looking at the beautiful station of the Cross right next to me. And then I was back. But it was the beautiful things that kept pulling me back into the Mass… nothing makes you feel a sense of belonging like experiencing the beautiful.
I'm out to sea in answering the full question about the Advertising Gap (TM). I'm sure there are lots of theories, but none that I'm ready to sign my name to. I do think, however, that we can make progress towards addressing at least the first half of the question about why a certain set of symbols has remained the dominant language of Catholicism in the popular imagination.
It's simple, really, It's because these particular symbols (cassocks, high altars, incense, you get the point…) have incredible explanatory power. They're part and parcel of a 2,000 year-old tradition that has soaked into the bones of western culture (indeed, that put flesh to and animated the culture in the first place). As symbol, they speak profoundly of a faith that has won its place in our imagination through the blood of martyrs, culturally transformative commitments to human solidarity, beauty, philosophical realism, and theological claims of an infinite magnitude. The Church, at her heart, is a mystery. She speaks not in prose but in poetry, not in didactic words but through veiled symbol. Her existence is analogical, and she is, as Cardinal Newman puts it, ever so much larger on the inside than she seems from the outside. The Church says that she makes the God of the universe present on her altars, and through created grace she is able to convey an infinite reality where to all outward appearances the space she inhabits that is liminal. This action happens in the Holy Sacrifice of the Mass at the consecrated hands of a holy man called a priest, whose very soul has had its shape changed to accommodate his ritual duties. To convey the grandiosity of these claims, only a certain type of language will do, only a symbol has the metaphysical heft required.
It is so important that we get it right because symbolic language is connected the very heart of the reality. As Walker Percy elaborates, "The Scholastics…used to say that man does not have a direct knowledge of essences as do the angels but only an indirect knowledge, a knowledge mediated by symbols. John of St. Thomas observed that symbols come to contain within themselves the thing symbolized in alio esse, in another mode of existence." Percy shows that symbols speak most truly (the claim may be even stronger than that, as in, any symbols at all only make sense at all because of cultic significance) when put to use by religion. John F. Desmond comments at The Walker Percy Project
For Percy, then, the hypostatic Event — the coming of the divine Word into history — validates man as a symbol-maker who uses language both as scientist and as artist in his quest for truth. It is the specific event in history that gives ultimate ontological meaning to both the scientific and artistic enterprises.
In regards to art, Percy discusses the novel, writing,
The fact that novels are narratives about events which happen to people in the course of time is given a unique weight in an ethos that is informed by the belief that awards an absolute importance to an Event which happened to a Person in historic time. In a very real way, one can say that the Incarnation not only brought salvation to mankind but gave birth to the novel….In a word, it is my conviction that the incarnational sacramental dimensions of Catholic Christianity are the greatest natural assets of a novelist.
Get the symbolic language of the Catholic Church right and you'll get everything else right, too. Get it wrong and culture loses the ability to speak the truth. The eternal reality underlying everything is expressed and mediated by a symbolic language that refuses to be effaced no matter how hard we try. We need sacred things.
Hollywood film makers know it. Catholic evangelistic media proponents know it. The reason for this enduring way of speaking about the faith is that these symbols accurately express what they signify and thus participate in the very reality they express. With the sacraments this is even more so the case, to the extent that we refer to these symbols as efficacious signs because their meaning is tightly connected to their physical expression. Destroy one and you will efface the other also. Now, with sacraments specifically, the operation is ex opere operato, from the work worked, and they're efficacious in their own right. They speak a true word regardless of what sort of symbolic language is surrounds them. This is grace, and it is uniquely mysterious. However, this fact should energize us more, not less, to get the language we speak in the vicinity of such a miracle to be truthful. Martin Mosebach, for instance, recently argued quite convincingly that in liturgy, as with all art, "There is no distinction between the important and the unimportant." It isn't as if, simply because the Church has her own, ineradicable beauty that is, in fact, her very source, we can shrug our shoulders at the rest. It's all important.
So, who should change? Should our parishes look more like Hollywood thinks they look, or should Hollywood re-examine what a Catholic parish actually looks like for the sake of accuracy? That's up for debate, after all, the Church isn't a museum, so its symbolic language will be dynamic and vibrant. Development of this sort ought to be encouraged and local custom has long been an engine of liturgical and artistic expression. But for some reason, a certain image of the Church has remained fixed in our minds, perhaps this is an indication that such symbolic language ought to be retained, that it has an eternal quality to it that is consonant with the truth. Or maybe there's a way in which development can expand on this symbolic language in a responsible, continuous way. Whatever symbolic language we use, though, it must be true, both in the way the Church is presented to the world and true to the single, eternal Word that she mediates.